OMRON Europe B.V.
Automated Inspection Business Europe
OMRON contributes to resolving the world's social issues through its businesses.
Omron is listed in the Forbes top 2000 largest companies in the globe, with more than 80 years' experience in sensing and control. We've come a long way since Kazuma Tateisi founded our company in Osaki in 1933. More than 12,500 issued and pending patents underline our innovation strengths. By weighing the economic, environmental and social impacts, we underline that people are important to us with over 37,500 employees worldwide, spread out over our 200 locations, Omron annual sales are quoted at 6.1(Billion Euro), which is divided under Industrial Automation Solutions (including Automated Inspection Systems Division), Components, Automotive Components, Social Systems and Healthcare Solutions. All contributing to a safe society in which we live. We provide everything for manufacturing solutions Input, Logic, Output, Safety, Robot Solutions and Automated Inspection Systems.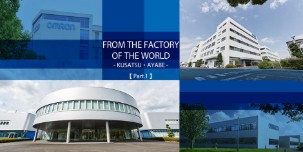 In addition to manufacturing solutions, Omron have over 12 manufacturing facilities world-wide; three main Electronic Manufacturing sites in Japan (Kusatsu and Ayabe), China (Shanghai) and in the Netherlands (Den Bosch). Combined with our wealth of innovation technologies, our knowledge of Electronic Manufacturing processes enables us to develop products and technologies from the forefront of experience.

Our approach to resolve social issues are one representation of how OMRON is a corporate group that people can always depend on, and an organization that continues to live up to the high expectations of people all over the world.
Since OMRON joined the PCB inspection system business in 1987, it has maintained the No. 1 position in the industry due to advanced inspection performance and strong robustness, providing high yields and lower manufacturing costs.

For visible (optical) inspection, Omron has achieved hybrid 3D measurement technology, which combines Color-Highlight and phase shift technologies called 3D-SJI. By combining the captured solder shape with high specularity through Color-Highlight and accurate height measurement through phase shift measurement, 3D-SJI accommodates variations of the gloss and shape of the solder surface.

For non-visible (X-ray) inspection, the high-accuracy 3D computed tomography (3D-CT) technology is adopted. One challenge was the achievement of high-speed inspection practical for inline inspection. To overcome this challenge, Omron has developed an inspection principle called parallel CT imaging. In this principle, the X-ray camera is moved horizontally without rotation in the XY stage imaging system to secure a large visual field size that can be used for inspection, making it possible to reduce the number of FOV's (field of views), which becomes a factor to increase inspection time.

OMRON Inspection Systems continously endevour to improve customer quality and productivity, with the quality information of the inspection system as a starting point. Back up with advanced technological "knowhow", OMRON has cultivated in automating the solder inspection.

OMRON has been intensifying our efforts in the SMT process to automate the dimension & visual inspections of PCB's. With our customers, OMRON will continue to aim for "ZERO DEFECT – constructing production lines that eliminate defective products" and provide inspection systems that can contribute towards achieving this with advanced innovations in Post Reflow Inspection with 3D-AOI and 3D-AXI utilizing high speed Computed Tomography particularly in Automotive manufacturing.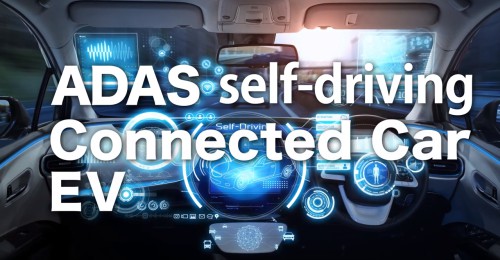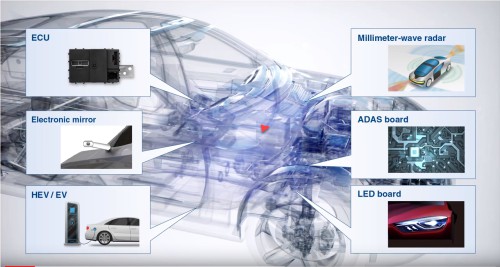 Along with changes in the trends of the world, "manufacturing" has also undergone a major change with significantly increased quality level requirement. To support 4Ms "Man worker)", "Machine (facility)", "Material (raw materials)", and "Method (work method)" and to continue manufacturing high-quality products, Omron proposes Q-up System 'Smart Factory' solution utilizing AI that performs linking of data from facilities, collection and monitoring; also automatic feedback and feedforward of the manufacturing data and inspection result data with the goal to improve manufacturing quality and yields, based on the quality information of the inspection system. This allows real-time capturing of "changes that affect quality" of 4Ms in production fluctuations, and assisting effcient improvement activities particularly in Automotive manufacturing.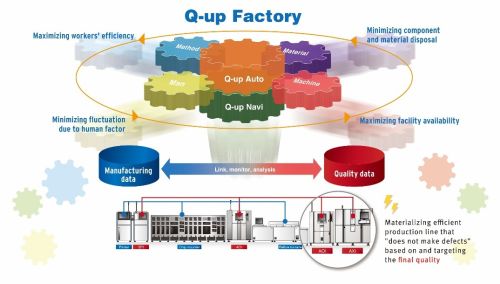 The Q-up system collects, analyzes, and monitors inspection data from all p…
Mehr Details
How the automotive industry is constantly changing and facing a variety of challenges.…
Mehr Details
Omron's Sensing & Control + Think approach gives a small taste into year 2033…
Mehr Details
Kevin Youngs, European Sales Manager with Omron Electronics Ltd., discusses…
Mehr Details
Although 3D inspection technology has been out for a few years already, there…
Mehr Details